Atlus be busy for the next few months celebrating the saga's 25th anniversary Person and finalizing the development of Shin Megami Tensei V for Nintendo Switch ahead of global launch on November 12, but the Japanese company has various projects in the oven, among them the still enigmatic Project Re Fantasy.
Naoto Hiraoka, director snior de gestin in Atlus, he has given an interview to the Japanese magazine Weekly Famitsu (collected by ryokutya2089 and translated by Gematsu) where he has said about this last title: "Project Re Fantasy is progressing little by little and we hope to deliver it at the right time. "
It implies that there is still a lot of development left, but Katsura Hashino, Studio Zero who is dedicated to this Fantasy RPGhe said in an interview with Famitsu (va Central Person) in December of last year that the development was at its climax and implied that more details would be released in 2021. The title was announced in December 2016.
Hiraoka has also said that in addition to the project of the 25th anniversary of Person (running from September 2021 to fall 2022, and presumably the announcement of the Person 6 which is already in development) they hope to share "some other surprises" in addition to holding events on the spin-off from Shin Megami Tensei both in Japan and abroad.
Up to 10 projects in development if Vanillaware and other studies are included
Ms all de Person, the representative of Atlus affirms that they are "working in a variety of titles, both advertised and unannounced, and we hope to release them as soon as possible. We also hope to bring you some surprises in the future. "Hiraoka specifies: five or six ongoing projects. Or 10 if Vanillaware is included and other external companies we work with, in addition to technology research and development. "
About the study responsible for 13 Sentinels: Aegis Rim Y Muramasa: The Demon Blade notes: "We continue to put our efforts into the Vanillaware titles and other intellectual properties of Atlus." Vanillware said that after the launch of the PS4 game (in Japan it was released in November 2019) details of their new project will be released, but this did not happen.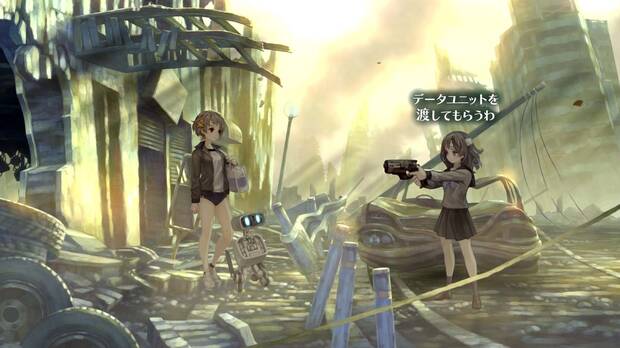 Hiraoka also anticipates "more news" about Etrian Odyssey and several large games: "There are other large unannounced projects that will surprise everyone. We are looking forward to talking about them when we can. "