Astria Ascending it's a new game of rol de corte japan for PlayStation 5, PlayStation 4 y Nintendo Switch in which they are involved Kazushige Nojima (scriptwriter of several Final Fantasy) Y Hitoshi Sakimoto (composer of the JRPG soundtracks from Square Enix and Atlus). The title has been announced in the latest issue of the Japanese magazine Weekly Famitsu (va Twinfinite), from where the images that you can see in this news are extracted.
The title is developed by Artisan Studios, a team from Quebec, Canada, specialized in role-playing games and responsible for Super Neptunia RPG. At the moment its premiere in Spain or other western countries has not been confirmed, where it could be published for more platforms, speculate from the aforementioned medium.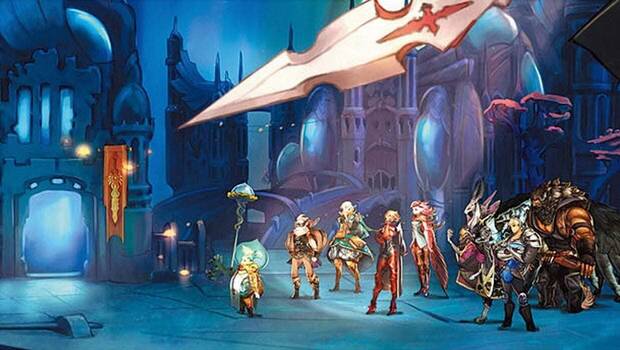 Nojima has worked as a screenwriter on Final Fantasy VII Remake, Final Fantasy XV, Final Fantasy XIII, Final Fantasy X, Final Fantasy VIII, Final Fantasy VII, Kingdom Hearts Y Kingdom Hearts II. Sakimoto has composed the soundtrack for titles like 13 Sentinels: Egis Rim, the saga Valkyria Chronicles, Final Fantasy XII, Final Fantasy Tactics, Tactics Ogre, Vagrant Story and many others.
It is based on Zodiac: Orcanon Odyssey, which never made it to consoles
Astria Ascending is based on Zodiac: Orcanon Odyssey, another RPG developed by the Kobojo studio, written by Nojima and composed by Sakimoto which was announced at the PlayStation Experience 2015 for PS4, PS Vita, iPhone, and iPad. They finally only released on Apple mobile devices as a large portable JRPG production.
The two Japanese creatives had previously worked on Project Babel, an RPG for mobile devices developed by Colopl. Published in 2019 with a business model free to play, the title was removed from the iPhone / iPad App Store and the Google Play Store for Android devices on April 30, 2020.
In the images below these lines you can see some of the characters who will star in this adventure, the scenarios that they will travel and the style of combat system by turns; yes, all with texts in perfect Japanese.