The importance of DualSense in Sony's strategy to make PlayStation 5 An attractive console for gamers is reflected in one fact: the first thing we saw of the console, in April of last year, was its wireless controller that incorporates functions that are previously unknown pads commercials such as hepatic response and adaptive triggers.
The controller, like the DualShock 4, is compatible with the vast majority of computer games, but without using those features. However, little by little they begin to appear PC games that take advantage of what makes that controller unique, and the last to join the list is Assassin's Creed Valhalla, as reported from Wccftech.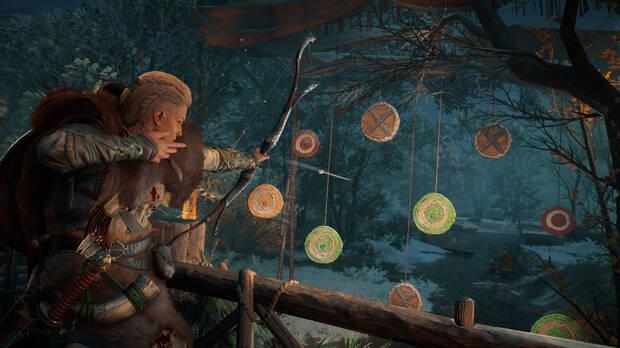 Anyone who has played Ubisoft's open world game set in Viking culture on PS5 will have found that it is not exactly the title that best takes advantage of the detailed vibration and the different resistance of the triggers. Valhalla. Basically, the adaptive triggers to simulate the tension of the bow strings that Eivor uses throughout the adventure. That's right, the hepatic response it just simulates the standard vibration.
An important note: to use these unique features of the DualSense in Assassin's Creed Valhalla for PC it must be updated to the latest version (patch 1.2.2) and connect wired wireless controller to the computer.
Metro Exodus on PC it is also compatible with DualSense
The other fully featured DualSense computer game is Metro Exodus. His Enhanced Edition (a version with different visual improvements among which the use of ray tracing stands out) was updated on May 21 to add support for both the adaptive triggers (for the weapons) and the hepatic response (for the vibration of the same, mainly).
PS5s DualSense is now fully functional on PC, via Metro Exodus latest update. pic.twitter.com/97yVVYYIJy— Andy Robinson (@AndyPlaytonic) May 22, 2021
Being two games from different developers without any affiliation to Sony, it seems that the Japanese company gave freedom for studios to use DualSense features on platforms other than PS5. Therefore, it is expected that more games, especially those that also appear on the Sony machine, take advantage of the control of that system.
For its part, Sony has pledged to release more games from its in-house studios for the PC. To recent Horizon: Zero Dawn Y Days Gone will be added, according to a document from the company itself, Uncharted 4: A Thief's End. If in the future they begin to appear in compatible games developed for PS5, will they include the DualSense functions or will they be put aside to promote the sales of the console? Time will tell.