Component shortages and high prices for hardware In this 2021 they are causing in some regions waves of crimes in the form of theft of processors or graphics cards who then try to sell in the legal market or sneak contraband in other countries to profit after committing several legal infractions along the way.
The last case is found in Hong Kong, with the authorities of the region detaining a truck driver who tried to smuggle hundreds of Intel processors hidden in his own body in a most curious way to try to hide the load he was carrying hidden in his truck.
According to the Hong Kong Police, when they stopped the vehicle to carry out a routine check, they observed that the driver seemed nervous, which made the agents suspicious who proceeded to carry out an exhaustive search thanks to which they discovered that the trucker had 256 Intel processors strapped to his legs and chest as you can see in the photo on the cover of this news.
According to the HKEPC medium between these processors there were different models such as CPU Intel i7-10700 e i9 10900Ks, how do you see hardware high-end that surely many players will want to have installed on their computers.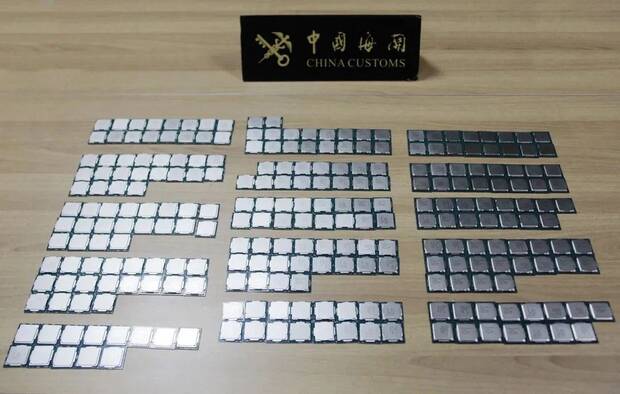 Hardware smuggling is increasingly common in Asia
The smuggling of computer components is increasingly common between China and Hong Kong due to a shortage of chips which makes it extremely beneficial for criminals to sneak hardware made in mainland China to sell on the black market in Hong Kong at a very high price as long as they don't get caught in the process, since the penalty for trying import or export an undeclared cargo between these two areas of China consists of a fine of up to 1.6 million euros and up to 7 years in prison.
This is also not the only case of smuggling between the two regions that we have talked about in recent months since without going any further in April we told you how the Hong Kong police intercepted a boat with 300 NVIDIA CMP 30HX graphics cards designed for the cryptocurrency miner.
Luckily, the price of components such as the charts is starting to fall and this could cause these types of crimes to lose interest on the part of Chinese criminals.