Bohemia Interactive celebrates 20 years of the Arma saga by giving away ARMA: Cold War Assault on Steam and GOG for a limited time. While the first WEAPON was launched in 2006 –ARMA: Armed Assault-, the shooter tactical Operation Flashpoint: Cold War Crisis 2001 was relaunched a decade later with the name ARMA: Cold War Assault, which in the eyes of the editor makes the saga celebrate its anniversary on June 22.
ARMA: Cold War Assault includes the Operation Flashpoint original published by Codemasters and its expansion, Operation Flashpoint: Resistance. The game was highly praised for redefining military combat because instead of a more arcade action than other FPS of the time, here it opted for simulation. It won multiple awards and sold more than 2 million copies.
Among the highlights is its varied campaign where we can play as a soldier, a tank pilot or even an A-10 Warthog, up to a total of 38 vehicles to choose from. Our mission will be to lead the squad on huge maps with multiple routes to victory, and it also includes a mission editor to create our pike campaign over 100 km of terrain.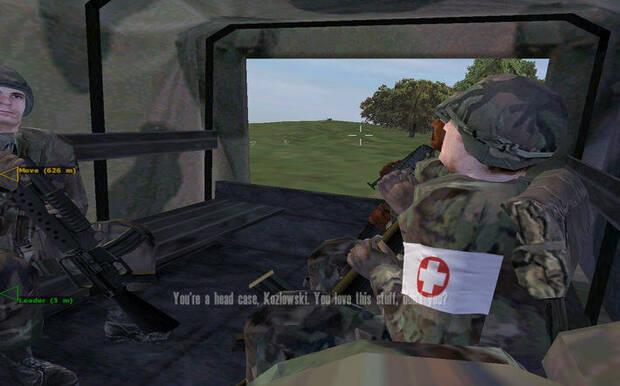 After him came the aftermath
In 2006 Bohemia Interactive launched the aforementioned ARMA: Armed Assault which was based on an improved version of the engine Flashpoint. A year later came the expansion ARMA: Queen's Gambit and in 2009 WEAPON 2 followed by independent expansion ARMA 2: Operation Arrowhead in 2010. In 2013 they will arrive WEAPON 3 and the spin-off ARMA Tactics with turn-based combat, and in 2016 ARMA Mobile Ops.
The series has also been key to one of Bohemia Interactive's best-known games, DayZ, which is a standalone successor to the mod of the same name released for WEAPON 2.