Developer Rogueside has announced a new 2D run-and-gun platformer, Warhammer 40,000: Shootas, Blood & Teef. Launching in 2022 for PC, PlayStation 5, Xbox Series X | S, Nintendo Switch, PS4, and Xbox One; As you might expect, it will be an arcade-style game set in the Warhammer 40,000 universe, and we already have its first trailer.
"The Orks, a savage race known as the 'green horde,' rampage from star to star with unsurpassed violence in frenzied crusades known as Waaagh. They are savage, cruel, and rude, as well as outnumbering all other races. that stand in his way of destruction, "says his story. "Become the spearhead of an Ork invasion as you pummel, smash and fire your way into the swarm city of Luteus Prime." Our mission will be to recover squig's hair and take revenge on your warlord.
To destroy the enemies we will have a huge arsenal of weapons and the "growing violence until a hail of bullets unleashes. Violence only calls for more violence as the massive destruction you unleash in your path becomes an unstoppable WAAAGH. Because orks are made for two things: to fight and … to win! " It will also include multiplayer to collaborate with friends or, if you prefer, take on them.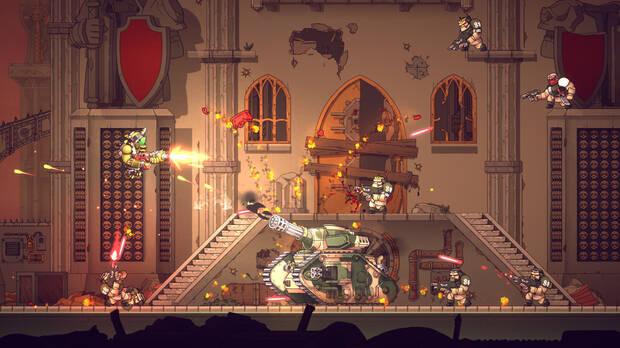 From the makers of Guns, Gore & Cannoli
Rogueside is known for the Guns, Gore & Cannoli saga, which also stood out for its 2D action. The first debuted in 2015 with a mafia theme, while the second arrived in 2018 set during World War II; It offered new abilities for our protagonist, such as kicks, double jump, option to roll, 360 shots, two pistols, character customization and more.