The First World War unfolds before the players in the form of survival horror in the first person: that is the proposal of Nacon and the Hekate studio with To infinity, a title that will be available in Spain and around the world next 2023 both on PC (Steam) and on consoles that have not yet been specified. The action and the trenches of this historical event will be accompanied by elements of terror, and this week we have been able to enjoy their first details thanks to Nacon Connect 2021.
To infinity, an alternate version of WWI
Since the perspective of a german soldier, players are immersed in a first-person survival horror experience from the hand of To infinity. "In this surreal, war-torn nightmare, you must overcome pain, despair, and corruption as you fight for your life and sanity. Can you escape the horrors of war?", is the premise posed by the Hekate development studio to present the project to us.
In this way, the Great War will be the least of our problems: before us will appear "terrible creatures, deadly traps and insane mysteries" that will challenge our character. "Suppress them to save your soul," they point out. Thus, players can expect actual historical events and events to be interspersed with elements of science fiction and supernatural horror as they unfold on this battlefield.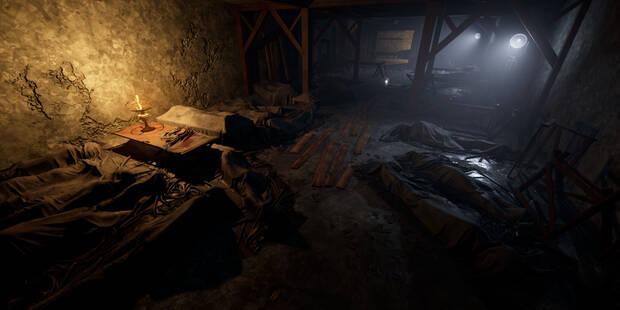 "Can you escape the horrors of war?"
Not all will be action and fear in To infinity: players will also have to solve "challenging puzzles" that will be present in the same historical settings that we will have to go through. In addition, the story will present us with the tragedy of a family that we will have to discover as we manage to continue moving forward. It should be noted that, throughout our odyssey, we will be able to take certain decisions that will change the world of the game.
We remind you that To infinity be available both on PC (Steam) and consoles, which have yet to be finalized, next 2023. Under these lines you can find a gallery of images of the title.
More games present at Nacon Connect 2021
At the event, held yesterday, we were also able to take a fresh look at projects such as The Lord of the Rings: Gollum, which has set its release for the fall of 2022; or the new details of Steelrising, the alternative French Revolution to arrive in June 2022.