Animal Crossing: New Horizons celebrates its first anniversary this month And it does so with several good news: first we have learned that it has become the fastest selling Nintendo title in Europe, and now we know that next March 18 receive a new free update featuring new neighbors, content in collaboration with Sanrio, new holiday items, and a host of additional playable add-ons and enhancements.
In the first place, as of March 18, nNew neighbors, outfits and items inspired by popular Sanrio franchises like Hello Kitty, Cinnamoroll and Pompompurin: to achieve this you will only need to have the Animal Crossing Sanrio Collaboration Pack amiibo cards that were already released for the previous installment of the saga and which will now be relaunched worldwide on the occasion of the arrival of this new content. Those who already have the cards They will be able to unlock the content starting next Thursday, after downloading the update.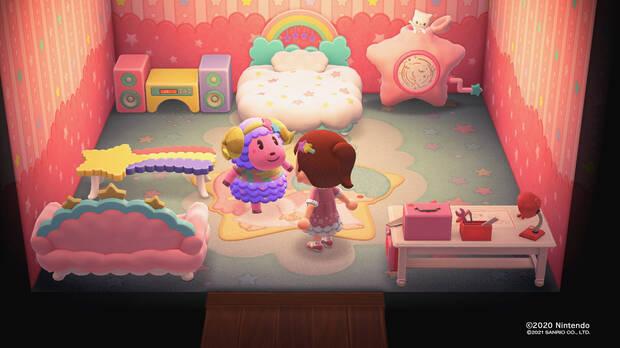 Gifts, new seasonal items and the return of Coti Conejal
Those who download the free update of Animal Crossing: New Horizons will receive in their mailbox a 1st anniversary commemorative cake of the launch of this installment. In addition, there will be new items available on TeleNook and the Handy Sisters store, such as the joke cushion (available from March 26 to April 1), Prom items and garments (available from April 1 to April 30), on a rbol of forsitam to commemorate the Day of the Tree (available from April 1 to 10) and the terrestrial globe to celebrate the Day of Nature (available from April 15 to 22).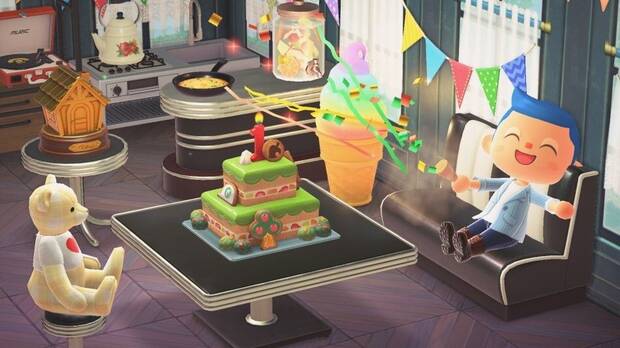 Additionally, players subscribed to Nintendo Switch Online they will be able to obtain a new object: a Nintendo Switch Lite available in four colors. It will only be available to subscribers of said service, who may agree to order it at TeleNook, where you can also find the Nook Inc. silk doormat exclusively for Nintendo Switch Online members.
When it comes to new objects and celebrations there is one last novelty: the return of the Egg Hunt. Who have played Animal Crossing: New Horizons since its launch they will remember Coti Conejal, the mascot who challenges us to look for Easter eggs all over the island: well, this visitor vforget our people from March 28 refilling everything with eggs that we can use as material for DIY projects or to receive rewards in the Egg Hunt that will take place on April 4. The big news about this celebration this year is that there will be holiday items on MiniNook.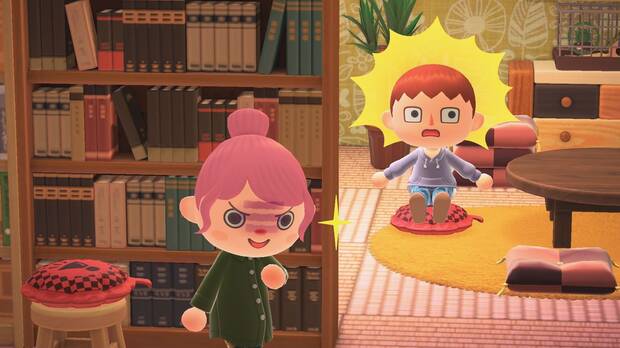 Improvements to the My Designs application and new island promotion tool
In addition to new items, game players Animal Crossing: New Horizons they can improve their application My Designs with two new updates that can be purchased on TeleNook: on the one hand the My Professional Designs improvement + expands the customization options available with new professional designs, 50 new spaces for own designs and 50 more for professional designs, while on the other hand, the My Designs application has been updated to receive the custom designs portal which gives the possibility of access it from anywhere on the island.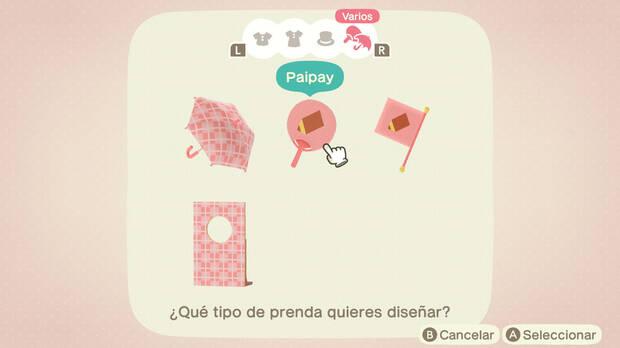 An announcement has also been made new insular promotion tool to arrive on March 24 allowing players to share screenshots and videos of their Animal Crossing: New Horizons islands in a more advanced way than is currently available: they will be able to create digital posters, special videos, and other creations that can later be shared on social networks.