The chicken nugget from Among Us It is news again, this time to settle the issue that has been playing for a few days. Two days ago, the astronaut-shaped nugget from Among Us hit a high of $ 50,000 in its eBay bid. The breaded chicken piece in question has already been sold for a value of 99.997 dlares, as the bidding for the item has ended and has been officially closed. We do not know the details about the person who acquired the nugget from Among Us, although it is still surprising that someone can buy such a product for almost $ 100,000.
The Nugget Among Us has been sold for $ 99,997 on eBay
The chicken nugget from Among Us originates from a regular nugget box of McDonald's. Everything about chicken nugget from Among Us started with an eBay auction that they are released with $ 0.99. Since then, the bidding began to escalate to the point of reaching exorbitant figures. The commotion was such that until official Twitter account from Among Us reported the fact in a post. The person who has finally obtained the piece of chicken will receive it frozen and in a sealed plastic bag to prevent the entry of air and thus ensure its preservation.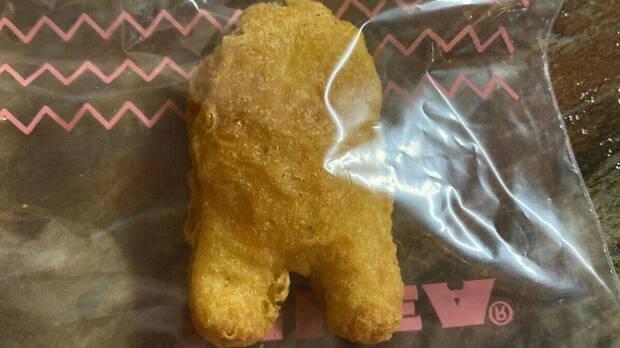 Another fact that we know about the delivery is that it will be carried out 14 days before the expiration date of the foodTherefore, if the buyer wishes, they can eat it without causing a stomach problem or related problems. There is a possibility that the person who has won back down at the last moment, something that would not be far-fetched at all. According to the person who started the auction in an interview with CNET, he does not believe that anyone is going to pay thousands of dollars for a chicken nugget and that the winner will probably have done it for making the joke and backing off.