AMD held a conference last week as part of the Computex 2021 (an important fair on hardware Y software which took place shortly before E3 2021) in which he presented us with different novelties of his brand, among which was the announcement of the launch date of AMD FidelityFX Super Resolution (FSR), the technology with which this brand responds to DLSS from NVIDIA.
During the AMD event we were left with some doubts since although they had previously mentioned that FSR would be launched on computers and consoles during the presentation of the technology no PS5 or XSX / S mentioned, which led us to ask AMD directly if something had happened with the launch on these platforms to which they replied that "unfortunately we cannot offer you that information as of today".
After the uproar caused in the network by doubts about the launch of FSR on consoles, the first to speak out was Microsoft what has confirmed to the IGN portal that is tecnologa llegar a Xbox Series X/S commenting that the Redmond are "excited by the potential of AMD FidelityFX Super Resolution technology as another great method for developers to increase fps and resolution. We will share more information soon".
Therefore we have the reconfirmation of Microsoft that this technology will reach their next generation consoles so Sony is missing to rule in this regard although, as we tell you, in theory FSR will reach both platforms and there is no impediment at the level of hardware so it doesn't get to PlayStation 5.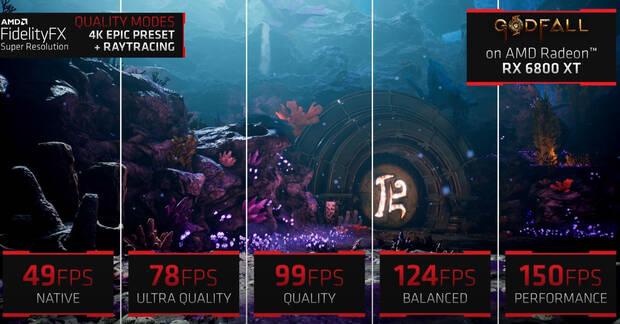 A system to improve the fps and resolution of games
As we told you a few days ago, AMD FSR is a antialiasing system that is responsible for rescaling and smoothing the textures of the images of our video games so that they can render at higher fps and improve their technical quality. In the case of FSR, PC players can choose between three rescaling options depending on their needs and their hardware, being able to choose between Ultra Quality, Quality, Balanced and Performance.