In the future we will see some kind of metaverse similar to the one seen in the novel Ready Player One – made into a movie by Steven Spielberg – according to Activision Blizzard CEO Bobby Kotick. In an interview with GamesBeat Kotick says that with advances in virtual and augmented reality, the power of local systems and the cloud, the dream of a metaverse could be earlier than we imagine. The term refers to an environment in cyberspace where they interact as a metaphor for the real world, although without the physical limitations.
"In the 1970s and 1980s people like Ted Nelson articulated a vision of the metaverse. Alan Kay, who was at Xerox Palo Alto Research Center and became Atari's chief scientist, had this project called Vivarium in the early 80's that it was the start of a live simulation where you could have professional and user-created content, "says Kotick about a virtual world in which to play, live and even work. Now the focus would be on permanent social connection, something that could be done with the latest technological advances.
"I think we are getting very close to the idea of ​​a metaverse where you have continuous social connection. Let's go to Neil Stephenson's original vision Snow Crash or what have you seen in Ready Player One, materialize into something very real. I think we're making rapid progress toward something like a real big-market experience. "
Epic Games is already working in this direction
If there is someone who can make the virtual world a reality with millions of connected players, it is Epic Games, developers of Fortnite, which are investing more than 1000 million dollars -200 million provided by Sony- in creating a metaverse that allows you to escape from the real world to enter another connected one. "We thank our new and existing investors who support our vision for Epic and Metaverse. Their investment will help accelerate our work around creating connected social experiences in Fortnite, Rocket League Y Fall Guys: Ultimate Knockout, while empowering game developers and creators with the Unreal Engine, Epic Online Services and the Epic Games Store, "the company said.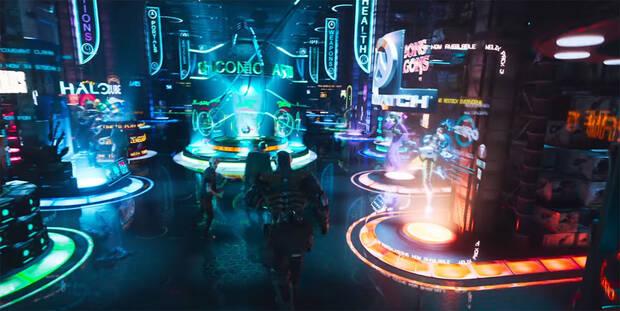 According to Tim Sweeney, CEO of Epic Games, this metaverse remove the barriers of closed systems, so instead of having different systems and accounts for Facebook, Twitter, Google, Fortnite, Call of Duty and more, everything is interconnected as a huge economy and digital society.