Video games are becoming very valuable collectibles, and titles from 30 years ago or less are already selling for thousands of dollars, sometimes hundreds of thousands … and even millions of dollars. This week we have seen several records thanks to the auction organized by Heritage Auctions, the same one that announced that it will offer a rare cartridge from Nintendo World Championships. However, in recent days the amount collected has been rising to new records, with give it to you Super Mario 64 sold for 1,560,000 dollars that beats the record set just a few days earlier for a rare The Legend Zelda, auctioned for $ 870,000 on July 9.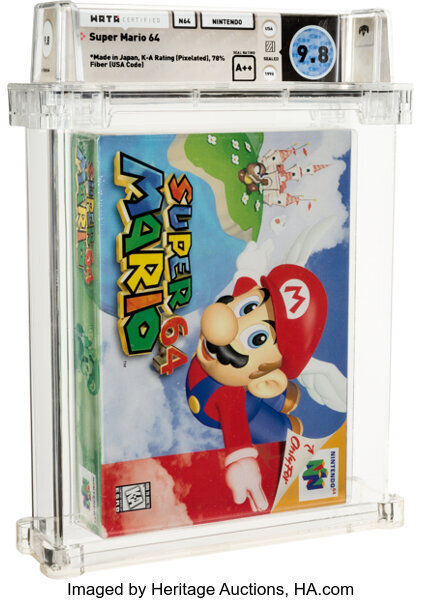 You have a Super Mario 64 on the shelf and you expect me to pay your retirement? First of all, it must be specified that the 3D platform game for Nintendo 64 has reached this value by be sealed and achieve a 9.8 A ++ rating on the Wata Scale -from 1 to 10-, which means that it is practically perfect, with no visible stains, damage or imperfections: as fresh from the factory. Theoretically, this is one of the only five copies in this pristine condition, which already gave an idea of ​​reaching a high price – the auction began with a price of 100,000 dollars.
In this way, the Nintendo mascot almost doubles the figure achieved days before by Link's adventure, which in turn broke the previous record for a game: $ 660,000 for a Super Mario Bros. of NES in April of this year. Presumably the trend will continue to rise as time passes and it becomes increasingly difficult to get copies of classics in such good condition.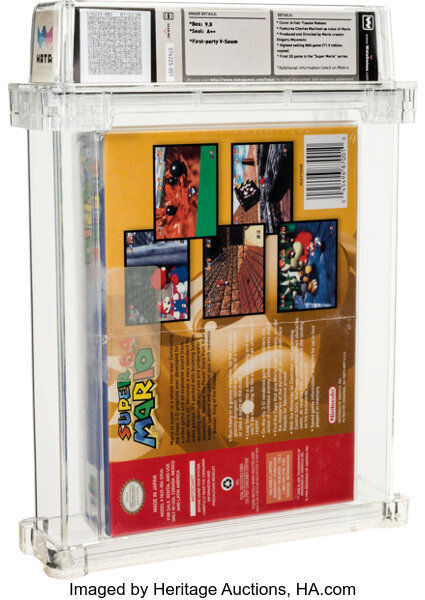 An iconic game released in 1996
"What can we say that does justice to what it deserves? The cultural significance of this title and its importance in the history of videogames is enormous., and the condition of this copy takes your breath away, "Heritage Auctions said of the cartridge before the auction." If you have a desire to get the highest-rated copy of the best-selling game on Nintendo 64, the first 3D adventure from Nintendo's mascot Mario, we have this advice: this is an opportunity you cannot miss. "