The auction of games and consoles is reaching tens and hundreds of thousands of dollars with any rare product, prototype or non-commercial version. If a few days ago we told you the case of Air Raid, an Atari 2600 game that exceeded $ 10,000, a new cartridge could reach half a million. To understand its value, we must remember the Nintendo World Championships, a 1990 tournament that was held with special cartridges where participants could test their skills in different games; in theory these cartridges should not end up in the hands of the public and after the tournament ended they were recycled or destroyed, but slightly less than 100 cartridges ended up circulating among collectors.
These cartridges have changed hands and the prices paid are quite high. Last year one was located and in 2014 a gold one sold for $ 100,000. That same year another one was sold for a little less money despite being in poor condition. Now there is another Nintendo World Championships cartridge that is about to be auctioned and the novelty is that it has achieved a Wata 8.0 valuation, much higher than the previous Heritage Auctions auction -5.5 on this scale-, which means that It is one of the cartridges with this origin that is in better condition. Its previous owner was Ben Smith, a member of the Nintendo Game Play Counselor – the Nintendo of America assistants who offered telephone help.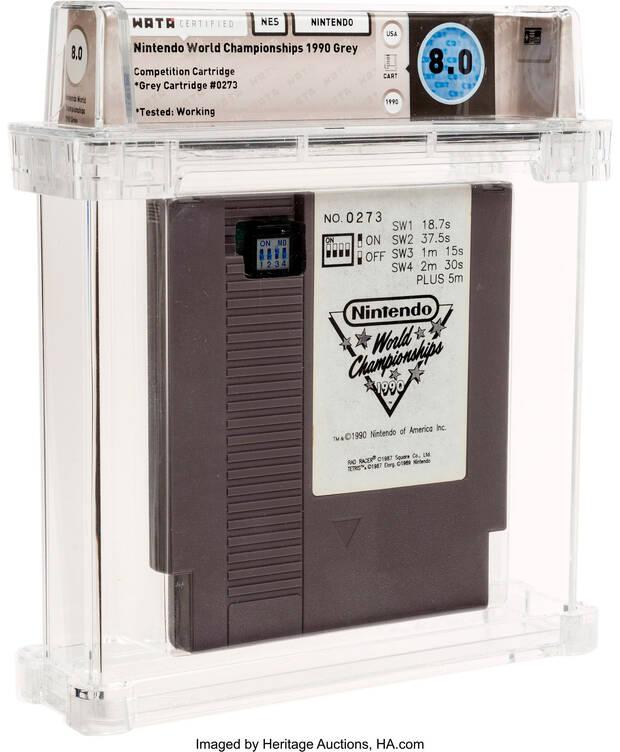 It could reach $ 500,000
The cartridge will be part of Heritage Auctions' first independent video game auction from July 9-10. It's hard to know what the final value will be, but it was previously traded in for a PSA Gem Mint 10 Tom Brady 2000 Contenders Rookie Autograph # 144 – a collector's card that sold for almost 556,000 this year, so the cartridge should be around a similar value.
"That exchange, and the subsequent sale of Tom Brady's letter, speaks to the volume of demand for this extraordinary cartridge," says Valarie McLeckie of Heritage Auctions of the auction. "The sports card and video game markets have seen significant growth in popularity, and in a way, this cartridge represents both." It remains to be seen whether to exceed what was paid for a copy of Super Mario Bros. at Heritage Auctions, no less than $ 600,000.