Copyright has always been a complex issue and Lawsuits by artists against various companies and companies alleging the improper or inappropriate use of copyrighted material are not exactly uncommon.. Now, the new episode of litigation of this type stars it Judy A. Juracek, a designer who has filed a lawsuit against Capcom.
The demand
As Juracek explains, Capcom us pictures from his book Surfaces in a multitude of games, including titles of such popular and successful sagas as Resident Evil O Devil May Cry. The book in question is a collection of 1,200 texture photographs that the designer photographed for use by artists, architects and designers for "visual research" purposes, and was published in 1996.

This collection of photos was included on a CD-ROM, but Juracek assures that to use these images for commercial purposes it is necessary to contact her directly. Of course, the lawsuit against Capcom is because the company never contacted her.
Delving a little deeper into this question, the designer comments that at least 80 of her photos were used by Capcom, including one that is part of the logo of Resident Evil 4. For the lawsuit, Juracek has filed a document of more than 100 pages pointing to more than 200 cases in which the Japanese company used his work in its games.
The Capcom leak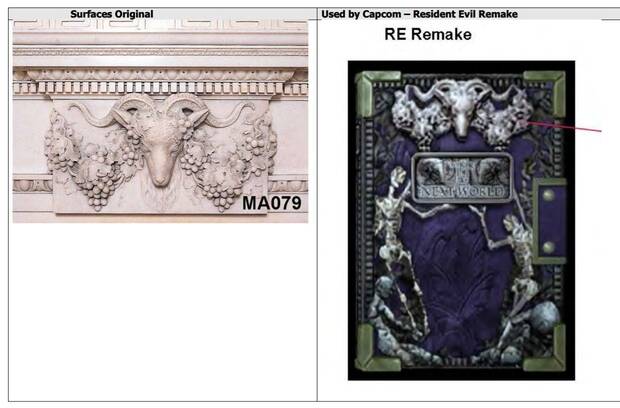 If you wonder why this demand has taken so many years to arrive, it is because Much of the evidence Juracek has found stems from the massive Capcom leak in 2020 when hackers managed to access their servers and steal a lot of sensitive information from the publisher. Among the materials that were made public online are high-resolution images of many of the materials they used for their games, which has allowed the artist to back up her accusations with evidence.