*Sponsored content
The storage space It is never enough for some players who need gigabytes and gigabytes of memory on their favorite console or on their computer to store all their games and be able to enjoy them instantly at any time without having to download or delete them every little bit due to space problems.
These players often resort to extra memories for your consoles or PC and, in the case of Nintendo Switch from now on they will be able to have more memory than ever thanks to the new 400GB SanDisk memory cards for Nintendo console that they arrive in Spain hand in hand with the chain of stores GAME which has the product in the form temporary exclusive.
This card microSDXC from SanDisk officially licensed for Nintendo Switch gives us extra storage by adding 400GB of capacity with transfer speeds of 100 MB / s as well as being decorated with the iconic blue shell design of Mario Kart all at a price of 79,95 euros being able to get it through this link.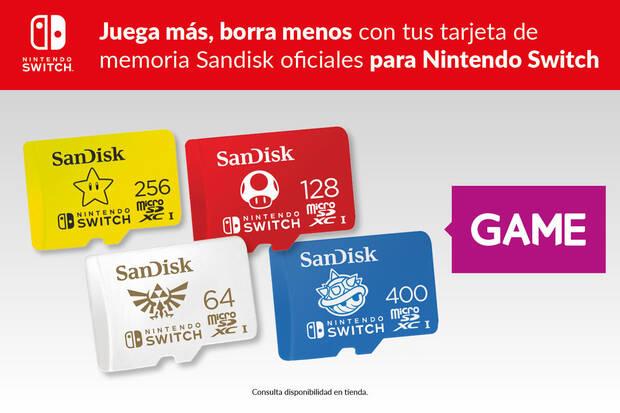 SanDisk memory cards to increase the space of Nintendo Switch
In addition to this new 400GB memory card, the GAME chain also offers us other officially licensed Nintendo Switch cards available with different capacities and themes. In fact you can get the complete collection by clicking here and just below we leave you with the other three that make up the collection:
Sandisk memory card The Legend of Zelda with 64GB capacity for 14.95.
Sandisk memory card Super Mario Bros.: Champin with a capacity of 128GB for 24.95.
Sandisk memory card Super Mario Bros.: Star with 256GB capacity for 49.95.