Slowly Nintendo Switch has been making a catalog of original, fresh and innovative video games from studios that have been attracted by the proposal of the console and, why not say it, by the good results at the sales level that they experience in their digital store. Exploring the Spanish hybrid eShop we realize that more and more works are betting on bringing their interesting proposals to this platform, taking advantage of its potential and the large user base that are attracted to these jewels.
Below we have selected some of those treasures from the Nintendo Switch digital catalog that should not be missed:
Pathway
Pathway is a work in which they combine strategy, role and a beautiful technique pixel art to tell us about an exotic adventure of exploration and archeology in the 30s, inspired by real historical events, such as the rise of Nazism in Germany, but adding a paranormal touch that imbues the experience with a mystical tone that feels great. Will play five dynamic bells with randomized events in which we will have to make narrative decisions to ensure that our team of adventurers, made up of unique characters to choose from from a template of 16 available, survives the raid; all this with a turn-based combat system and decision making that modify the plot making it unique in each game.
Very Very Valet
Switch is the perfect platform for games like Very Very Valet, a ttulo local cooperative that puts us at the helm of a valet crew and challenges us to drive, park and return vehicles to their legitimate drivers before time runs out. Nails on fun driving physics and some crazy level designs, this game is proposed as one of the essentials to have on the console when we get together with friends: its control scheme is completely adapted to the Hybrid JoyCon, allowing us to play anywhere and with anyone , because it does not require any previous knowledge of the video game to know how to play and demonstrate that parking cars has never been so fun.
Overboard!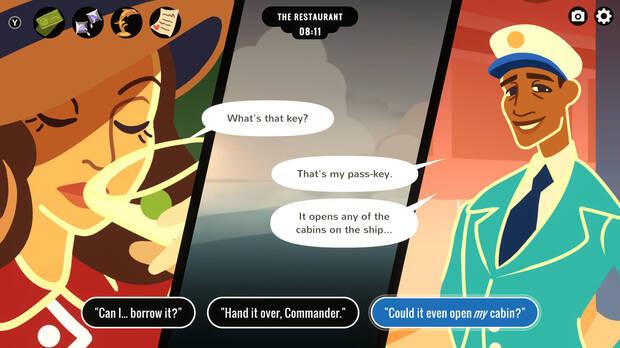 We all know the typical stories of crimes and mysteries that happen in mansions, hotels or trains and are carried out by a wise detective who strives to solve the murder trying to reveal who has committed it. Overboard!, Inkle's new game, raises exactly that premise but giving it an original twist: we are the murderer. We are on board a ship that left New York eight hours ago, it is 1935, and we have killed someone. Our mission is to try not to be discovered in the entire crossing, something that we can achieve in multiple ways, bringing out our most rogue side. Each game lasts between 30 and 45 minutes, ideal for playing several times trying to find all the ways that exist to get rid of the accusation and get away with it.
Griftlands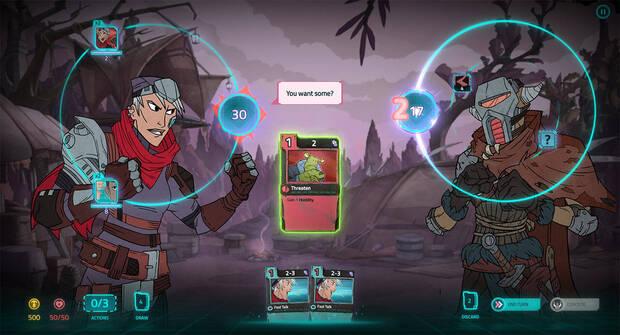 Griftlands is a card game in which our deck is not only used to fight, but also to negotiate, steal or persuade other characters. You choose the approach you want to make in each situation, but you must bear in mind that the choice you make marks the future of history in this kind of situation. roguelike Narrative: Killing a character can make it easier for your mercenary party to advance, but it can also enrage their friends and cause trouble later on. In any case, as we move forward we will discover the background of each of the protagonists, a good experience that is also represented with a unique two-dimensional artistic finish.
Lego Builder's Journey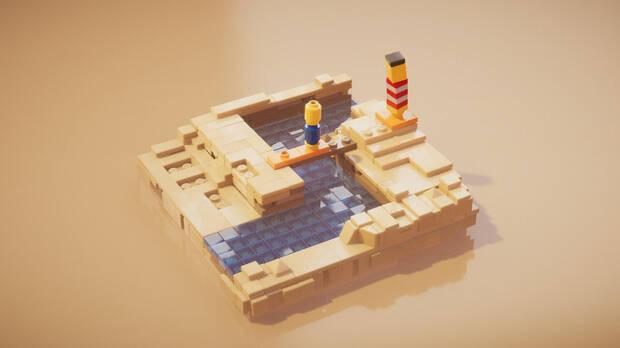 Video games LEGO have always known how to perfectly adapt the essence of famous construction toys by proposing fun action adventures with famous pop culture characters, but in Lego Builder's Journey there has been a surprising step towards puzzles that reverses our preconceptions about this toy brand reinterpreting its pieces with an unexpected atmospheric tone. We play to solve isometric puzzles posed in minimalist dioramas, but with a outstanding graphic quality. With an excellent level design and a fantastic soundtrack, this video game challenges us both to follow the rules and to break them to overcome a challenge that may seem simple, but it is not, and tell us a story of personal self-discovery.
Alex Kidd in Miracle World DX
Alex Kidd in Miracle World DX is a tribute in the form of remake made from the heart, an update of the classic platforms in which the Spanish team Jankenteam has put all their love to offer a version that maintains the soul of the original while giving it a charismatic facelift. Anyone can approach this proposal, both fans of the original game, who can even choose to play with the graphics pixel art of that time with the press of a button, like those who have never touched that iconic title and want to get closer to the saga for the first time, taking advantage of its new levels and game modes. An essential in the Switch catalog.
Labyrinth City: Pierre the Maze Detective
With an artistic style very similar to that of the books of Dnde is Wally?, Labyrinth City: Pierre the Maze Detective is an adaptation of a saga of literary works of the same name: they are large-format illustrations, with a meticulous level of detail, which come to life here, transforming into a labyrinth that we can travel to the millimeter looking for the right way to get to Mr. X, a villain with a mask who has stolen an important stone from the museum. It is a magical, unique work that surprises without the need to pose an exaggerated challenge, allowing us to walk the ins and outs of its impressive and crazy settings.
Alba: A Wildlife Adventure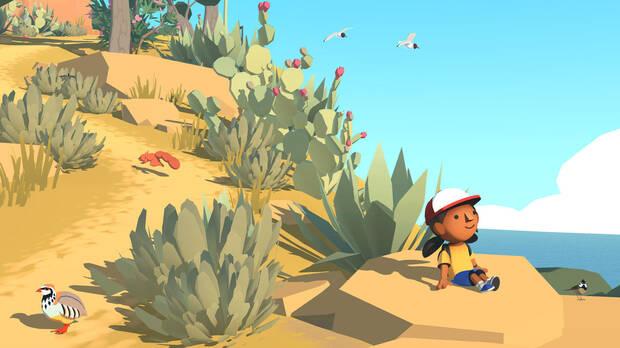 The creators of the saga Monument Valley have decided to turn their work around by betting on a adorable 3D adventure set on a Mediterranean island very inspired by those of the Spanish Levante coast. On Alba: A Wildlife Adventure We put ourselves in the shoes of a girl who gives the game its name and who travels to the island where her grandparents live to spend the summer with them. There he will meet an urban corruption that he helps stop with the help of his friend Ins, with whom he forms an environmental group to collect signatures and save the local fauna, which we will also have to photograph with our mobile. A nice game with a powerful moral in the background.
Promise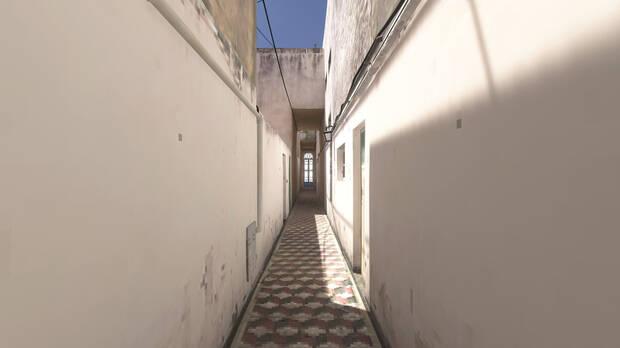 Rarely can we get close to a video game as special as Promise, a title almost autobiographical and traditional court in which we witness an intimate conversation between a grandfather and his grandson; Both travel dreams and memories in company, and we do it with them, walking both dreamlike and realistic scenarios inspired by Argentine and Italian cities in sessions of approximately 45 minutes that we can repeat thanks to a magnificent narrative exercise of replayability. Made by a team of just four people, this work combines low-resolution graphics with a high definition lighting, offering a unique artistic style that leaves us stamps to remember bathed by the soft notes of a memorable acoustic soundtrack.
ENDER LILIES: Quietus of the Knights
ENDER LILIES: Quietus of the Knights has arrived on Switch almost without a sound and, by surprise, it has become one of the most acclaimed games of the year. It's about a soulsvania side action, that is, a dark action game in two dimensions in which we will have to face common enemies and final bosses in grotesque fantastic scenarios where the challenge is served. We will travel through a huge open world with interconnected levels and represented in a magnificent artistic style reminiscent of the best of the genre, all while fighting with a flexible and interesting combat style that creates tense situations where the tactics we use can mean the difference between the life and death. An atmospheric video game that should not be missing in every good lover's library metroidvanias.